STRONGER RELATIONSHIPS. STRONGER RESULTS.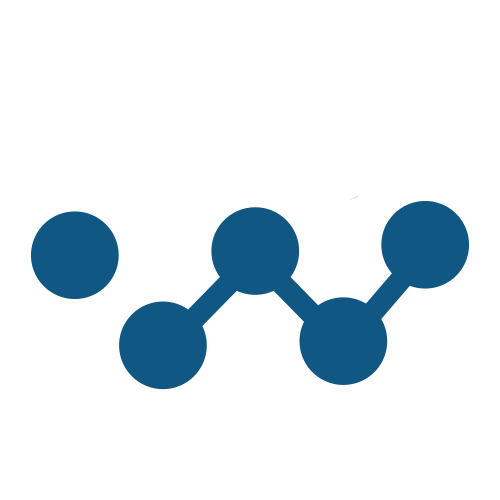 ---
We can't help you to the best of our abilities until we know you well. What makes you tick? What are you looking for, and expecting of your life and your investments? What do you care most about? How can we help you build a durable foundation for long-term financial independence?
Answering those questions requires personal commitment, not just professional acumen. It sounds like a cliché, but we truly believe that our clients form an extended family. Meeting days at our office in Don Mills in Toronto's northeast corridor feel like old home week, people coming and going, catching up. But every day we get down to the real business of managing our extended family's investments, just as if they were our own.
OUR CLIENTS SPEAK THEIR MINDS:
Murray – Client 20+ years: "We have always had investments with private client services with the big banks but we were attracted many years ago by Eric's way of looking at performance. We started small, and our portfolio with Barbara and Eric did very well, so over time, we placed more of our investments with them. It's different than with any other advisors we've worked with – they do their own thing. Eric prides himself on his continuous improvement approach in evaluating funds. That's what gives him his greatest satisfaction – finding a better way of predicting future performance. He is always looking at a situation from both a micro and macro perspective. He's very astute. He's eager to share all his latest findings. They love talking about what they're doing. Both Barbara and Eric are very attentive. Our relationship has grown. We've become friends and we always look forward to every meeting. They are great teachers. We have total trust in them. Particularly through these times, that are unlike any other, we want a wise person to help us navigate these tricky waters. Now, we've introduced Barbara and Eric to our children. So we have another generation with them, and we'll stay with them for as long as they want to work. It's an honour and a privilege to work with them and we'd do anything for them. We recommend them to anyone who is looking for an innovative and personalized approach to investments."
---
Marg – Client 17+ years: "I come from a world of English literature. Eric comes from a world of math and spreadsheets. He can link these two worlds in a way that I find very helpful. He is very patient, not just in explaining the numbers to me – I hate math – but he also talks about repercussions. I think someone else would've sent me on my way… We've built a bond over the years. It's a family business. You learn about their lives, and they learn about yours. He shows you his personal side. Sure, it's daunting to put all your money in a stranger's hands, but such gentle hands."
---
Wayne and Gladys – Clients 22+ years: Gladys: "Eric is always very, very patient with us. One time we'll be in there and I'll ask him to explain something two or three times. Then the next time we're in, I'll ask him again. He always takes the time to explain things until we understand. He makes it clear. When we go in, we feel at home. We know the family, their daughters. They've been here to visit. We've gone on a ski trip with them. The whole team is great to work with, including their assistants".

Wayne: "We started with Barbara – she found us a really good mortgage more than 20 years ago. Then we started talking to Eric about our mutual funds. The guy we were dealing with at the time was about 98-percent sales and two-percent managing our funds. He'd never call us. Then we went to someone else whose commissions were bigger than our gains. So over the years, we've brought all our mutual funds to Eric. We're retired now, so we depend on him for the returns we need to live on. It all comes down to a matter of trust. Trust can't be bought, or stolen; it has to be earned. We have total trust in Eric. He's always looking out for our interests. He approaches our portfolio as an engineering project – 'How can I get the most out of a portfolio of funds?' You sit down and he puts this giant spreadsheet up on the screen and it's amazing. He makes the game plan – we make the gains."
---
Chris – Client 19+ years: "I used to have my investments with a bank. But due to turnover, my advisor moved and I was left at loose ends. My sister recommended Eric and I've been working with him ever since and have never looked back. Even though I don't have a large portfolio, he treats me with the same careful consideration as if I did. Everyone is treated the same. He's very, very committed to continually expanding his knowledge and sharing it. Yet he doesn't have to be infallible – when something isn't working, he'll tell you and make a change. Unlike with the banks, he doesn't have his own agenda. He's always made me feel very comfortable. He's a family guy – he's very relatable. And that's really important."
---
Sam – Client 12+ years: "When you talk to someone at your bank, you realize they're sales people, not advisors. They work with incentives – you can't know what motivates them. With Eric, it's all based on logic. He brings a logical intelligence to the process. I have total confidence in what he does. You can count on his feedback, his analysis. We're always discussing and tweaking my portfolio. Even with my background in the financial services industry, this is something I couldn't have done on my own… With Eric, you never feel like a number, you're a real person. I'm very happy with the relationship."
---
Buck and Arella – Clients 19+ years: "We have worked with Eric and Barbara Chong as our financial advisors for almost 20 years. In that time, they have proven themselves to be extremely knowledgeable advisors, committed to guiding us and our money through to a comfortable retirement (sometimes through tough economic times). They make real efforts to consider our personal financial goals and risk profile to make constructive recommendations. We have often referred their services to family and friends with very positive feedback. We will definitely continue to recommend their services."
---
He is always ready to listen and to vet my ideas, positively contributing the pros and cons to my input.
---
I am very comfortable in my business relationship with Eric Chong and would recommend him as an ethical and professional advisor.
---
The biggest plus is that Eric's loyalty is to me and not to the fund companies.
---
Dynamic and professional…
---
Eric does not wait for market conditions to overtake the portfolio, but has been proactive and fluid, quickly reacting to market conditions.
---
I recommend Eric and his staff for their high quality of service, the timeliness of comprehensive and clearly illustrated "Financial Plan Reviews", the consistency of portfolio monitoring and investment recommendations, and the fact that Eric is prepared to take contrarian views based on his own analysis and unique statistical methodologies.
---
Eric's reporting is fantastic and evolving all the time. If you want to have a clear view on your current position, future projections for wealth creation, personal insurance and retirement planning then Eric's reports provide exactly that – the high level 'dashboard' view of where you are and where you are  projected to be.
---
Eric and his team perform in-depth research customized for the client to highlight the upside as well as downside of any financial planning strategy.
---
Given Eric's earlier background in Engineering, he has a unique style that is constructed around statistically evaluating markets and is not controlled by mainstream logic. He has developed what I would describe as his own financial modelling package developed from data that he gathered from past that he applies to his clients' portfolio.
---
For solid and thorough advice based on your needs and a deep understanding of the markets, and a statistical approach that supplies a scientific answer to the likely future market movements, Eric gives you the information you need to invest for your future in a way that suits your needs.
---
If you are looking for a Financial Advisor, I highly recommend my financial advisor - Eric Chong.
---